Congratulations for being a good content writer, but are you on the right platform? You might be working for various online content writing agencies, however, are your earnings justifying the quality of your work? Well, to achieve the best in your career and maximise your earnings, you must head towards the right places.
And, these are:
Contentmart
Very organised and systematic, Contentmart does a good justice to your quality of work. As one of the leading online content writing agencies, it exposes you to projects, of all budgets and enables you to leave your desired bid. Here, you can get diverse projects with both single requirement and bulk assignments. Most projects are priced between 60p to 70p per word or $5 to $10 every 800-1000 word projects. Some assignments also give you more than a rupee for each word.
Besides these basic pay scales, if clients are satisfied with your quality of content, they automatically increase their budget. Thus, if you maintain consistent quality in your content writing services; you can gradually increase your income.
Contentmart also keeps the provision of star content. Clients, who provide star-rating work, pay higher than the usual rates. With this, you can further increase your income and derive more lucrative benefit from this portal.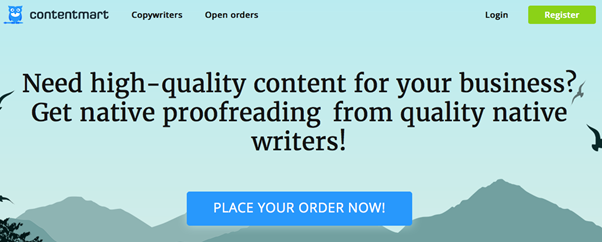 Upwork
Upwork is another promising online content writing agency, known for its good payments. Here, writers start their earning from not less than $100 to $200. Well-established writers get the opportunity of working on a $500 project. Luckier ones get awarded with a $10,000 project. All these figures clearly hint at the income prospects present in the online content writing portal.
Upwork has created a history of bulk assignments requiring more than 500 articles. Of all projects, social media work gets constantly posted in this portal; thus putting a high demand on Social Media copywriters. With this, Upwork paves way for higher income and financial prospects in freelance content writing.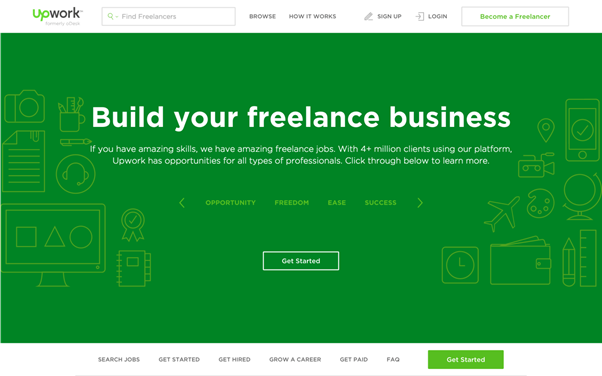 Image URL:
https://www.google.co.in/search?q=images+of+content+writing&tbm=isch&imgil=3tnDNP9OB6HkAM%253A%253Bb8UwFnVo34n0MM%253Bhttp%25253A%25252F%25252Fwebsitica.com%25252Fproject%25252Fcontent-writing%25252F&source=iu&pf=m&fir=3tnDNP9OB6HkAM%253A%252Cb8UwFnVo34n0MM%252C_&usg=__U80_YHxzDaObZfNQztsmT7Rdjk0%3D&biw=1024&bih=662&ved=0ahUKEwiEwKPVsrLTAhXHK48KHfgwBngQyjcIOw&ei=qlP4WITDMMfXvAT44ZjABw#tbm=isch&q=upwork&imgrc=sSA296Ld3zH7OM:
Craigslist
Craigslist has its name not only in writing but also in other sectors of freelancing. Registering with the online content writing agency will expose you to clients, who are present in your surrounding locations. Since Craigslist brings lot of design and writing projects, Social Media becomes a key requirement for almost all kinds of assignments. Therefore, the portal is in need of proficient Social Media copywriters. By offering good quality content writing services, the social media writers can make anything between $50 and $250 against a particular project. Some projects also go beyond $250; however, the number is few. Nonetheless, Craigslist offers the scope of earning by writing just a few words.
Image URL:
https://www.google.co.in/search?q=images+of+content+writing&tbm=isch&imgil=3tnDNP9OB6HkAM%253A%253Bb8UwFnVo34n0MM%253Bhttp%25253A%25252F%25252Fwebsitica.com%25252Fproject%25252Fcontent-writing%25252F&source=iu&pf=m&fir=3tnDNP9OB6HkAM%253A%252Cb8UwFnVo34n0MM%252C_&usg=__U80_YHxzDaObZfNQztsmT7Rdjk0%3D&biw=1024&bih=662&ved=0ahUKEwiEwKPVsrLTAhXHK48KHfgwBngQyjcIOw&ei=qlP4WITDMMfXvAT44ZjABw#tbm=isch&q=craigslist+content+writing+jobs&imgrc=J3inrON7sFHS_M: