While planning to create a new website, the business owner starts thinking about writing interesting content or how will they enhance user experience or onsite customer journey or sales conversions. Therefore they give a lot of attention to the main product, services and sales page.
The next step will be to evaluate the home page, checkout pages, about page, reviews or even FAQ page. If they plan to blog then that page is also analyzed. Unfortunately, the contact page does not get prioritized.
Website builders are employed to create great sites but a basic contact form gets added to it. Focus is on elements that matter most but contact page is not on the to-do list. You can say contact page gets created as a barricade than an open invitation. Many website don't have contact information on their contact page. This can be the reason for missing on long term high value clients.
Contact page strategy
Website works harder than any other staff. It works 24/7/365 and never takes leave. Moreover, it obeys all your commands, so even the contact page needs to be added to the strategy. How?
Create a page and add contact form.
Invest in creating valuable contact page.
The first option is 'good' but visitors gain mediocre experience as there is lack of brand resonance or true connection or help. The second one is 'great' because it is turned into a valuable tool that offers visitors all the contact information, contact form along with extra touch points for invitations to connect more.
Contact page is also a most visited place. It is often a first step to start conversation with prospects and customers. Therefore, it has to be friendly, warm and inviting. Visitors must find it easy to contact you in other ways besides the sterile contact form.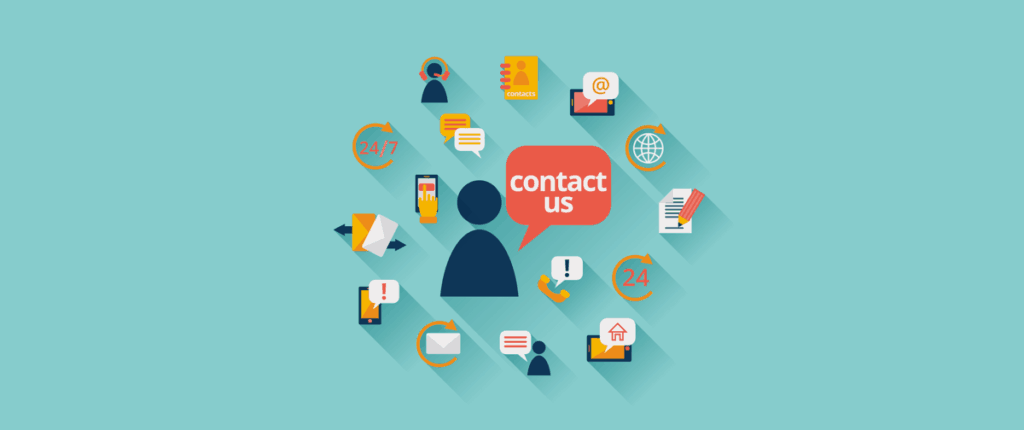 Re-assess your website's contact page
If you cut edges in contact page creation or ignored it since the site was launched then it is time to re-asses its effectiveness. What to consider?
Does it offer complete contact details including address and phone number?
Is there a contact form and an email address?
Does the tone reflect brand personality?
Is the invitation to stay in touch or connect further?
Is there extra valuable information for visitors?
Does contact form gets directed to thank you page revealing helpful next steps and invitation to stay connected?
With all these elements, your contact page will be at par offering visitors great brand experience.
You can replace 'Contact Us' with engaging headline like 'How can we be of help?'. Even replace generic term 'Submit' with 'Get Help'. Be helpful, offer all information as well as add value and personality. Test to see if the updated contact page content works.