Brilliantly designed exercising products by Fitbit with the latest technology are all time favourite of a number of fitness freaks. Fitbit has always been able to surprise its users in by adding new features in its products. Some of its products have managed to gain immense popularity over the years because of their good performance.
Charge 2 and Flex 2 are the new addition to Fitbit's products. They are the activity trackers designed specifically to meet the requirements of users. Since their arrival, they are giving a major competition to other brands in the fitness tracker market.
New features of Flex 2
The most amazing feature added in this Fitbit is its waterproof technology, which lets you use this tracker even when you are swimming or taking a bath in your bathroom. With the waterproof technology added within it, it has grabbed the attention of a number of people.
To give a tough competition to other trackers like Alta and Force, the manufacturers of Flex 2 has laced it with all the amazing features, which can make it, stand out in the crowd.
Unlike the original one, Flex 2 is laced with five LEDs that react by getting doubled whenever it encounters progress. To keep you connected to your personal and professional life trackers are designed in a way to sync well with your phone and access all the data stored in it to help you remain aware of any activity of your phone, be it text messaging or call receiving.
The LED present in the tracker light up with colour and starts vibrating to notify you whenever it observes an incoming call on your phone.
Durability and colour
Durability is one thing which the users look for when they are out to buy a tracker. Its battery can last from one to five days depending on your use, which means Flex 2 is quite reliable, if we are judging it on the basis of its battery life.
Taking about available colours, Flex 2 is available in the market for purchase in a number of colours which provides users a great range of choice. Some available colours of Flex 2 are Magenta, Navy, Lavender, etc.
Specifications of charge 2
Among the two launches, Charge 2 has gained a bit more popularity than the other one because of the unique features present in it.
It is completely a device for athletes and core fitness freaks who are more into intense exercises because it can count your pulse rate within seconds. Hence, people can easily keep a watch on their pulse.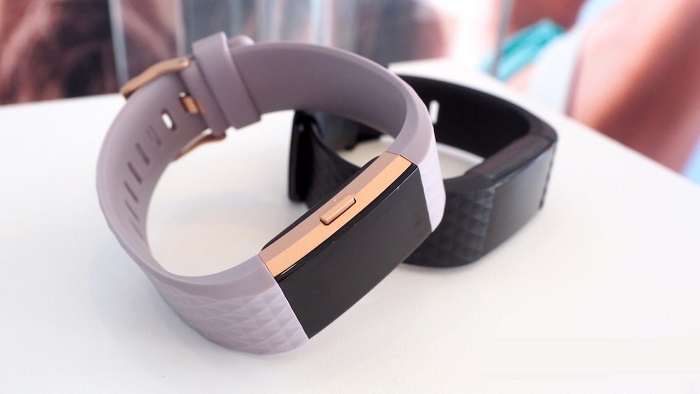 Its OLED display is another modification, which is truly amazing. The addition of advanced accessories in the charge 2 is one of the reasons for which people love to use this tracker. The manufacturers have given it quite a fashionable look and are available in various colours, so that people can buy this tracker according to their colour choice.
The most amazing thing about both the tracker is they are quite affordable and hold amazing features within them. Though they are doing quite good in the market, but the scope for improvement is always there in any technical gadget and product, so that we can expect modifications in these updates too in the coming future.
You can now get Fitbit's newly updated trackers, amazing Flex 2 cable support and the best Fitbit charge 2 cable online at genuine prices.